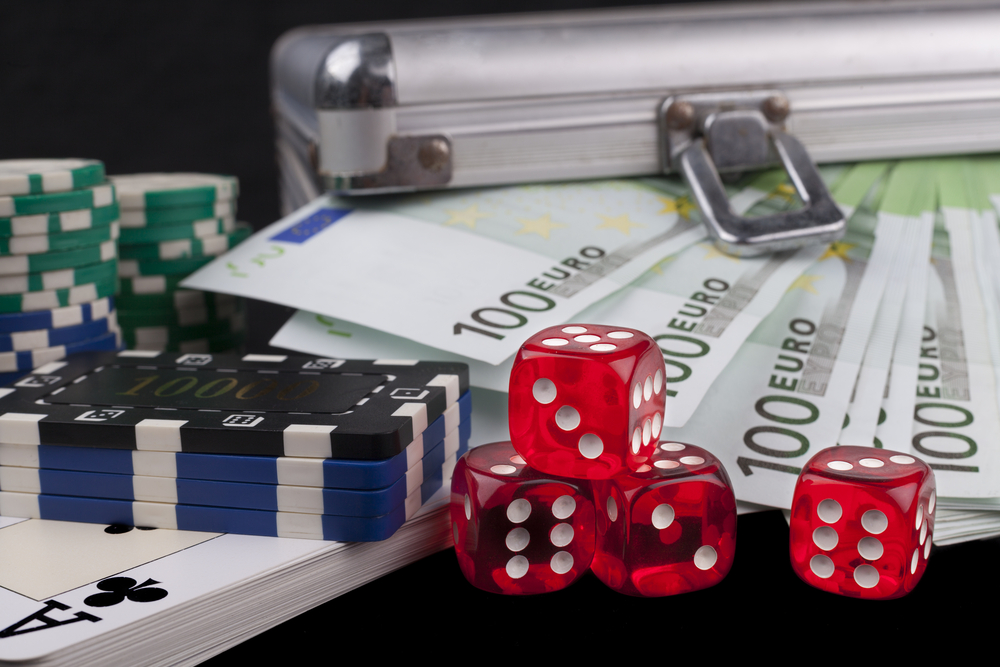 If you love to play online poker, the European Union is the place to do it. There are Union wide online sites, sites that are specific to one country and a number of real world bookmakers, have also moved online.
Online poker eu, is it legal?
There is no overall body within the European Union that regulates online poker. Though steps are being taken, to harmonize gambling regulation across the area.
There are 28 countries which make up the European Union. 17 of these countries have no legal restriction on playing poker online. This applies whether you are resident, or non resident of the particular country.
European poker sites, will you pay tax?
As there is no overall legislation for online poker in the E.U., each member country is responsible for regulating online gambling, originating within its' own borders. Most member states have made online gambling, including poker, legal and have left the players, to enjoy their winnings untaxed.
There are however some exceptions.
Germany: Previously online gambling was illegal, outside companies can now operate with a licence. Your winnings might be taxable, this is at the discretion of the German tax authorities. If you are skilful enough to win big, the taxman might come calling.
Greece: To be legal, online poker providers must obtain a Greek gaming permit. If your winning are between approximately £80 and £450 you will pay 15% tax. Anything above £450 then you will be subject to 20%.
Italy: Online poker is legal. High winnings might be taxed.
Latvia: Has more than 160 locally licensed sites for Online poker. Winnings are taxed at 25%.
Poland: Online poker is legal, for local operators with a license. Curiously, there are none.
Romania: Online poker is legal, on locally licensed sites. There is a 25% tax, on winnings over a certain amount. The amount remains an unknown.
Slovakia: Online poker is legal, on state owned sites, winnings are untaxed.
Slovenia: It is illegal to advertise gambling services here, if a site has an E.U. licence there is no tax on winnings.
Spain: Spanish players cannot play poker on other countries sites, unluckily for them they are also faced with a 40% gambling tax. This hasn't stopped non Spanish players from signing up to Spanish card rooms.
Malta: the jewel in the crown of online poker Europe.
If there is one place that can be called the capital of online gambling, Malta, is it.
It was the first country in the European Union to regulate and licence online gambling.
The Malta Gaming Authority is responsible for issuing licenses. A standard of compliance is required before an operator, of a virtual card room, can obtain one. Over 500 sites are licensed by the M.G.A.
The Maltese government had adopted a policy of cooperating with online gambling companies. By gaining a licence the companies enhance there reputation with players, who know, high standards of service and security, come with the Maltese licence to operate.
The Maltese issued license has such high regard, that the U.K. Gambling Commission, will automatically approve a company for U.K. operation, if it has one.
Making a choice.
If you have decided to take the plunge, there probably is not a better place in the world to play online poker than Europe. A player is spoilt for choice, something CASINOMIR can attest, which can make it difficult to decide which European poker site to sign up with.
A first port of call is to check if the site has an E.U. issued licence. The licence will have been issued by one of the member states. Not necessarily the one the site is operating from. Holding a licence is not a 100% guarantee that the site is safe, but is a good indicator.
If the site offers free games it is worth consideration. You have an opportunity to test the software and familiarise yourself with its use, before parting with any cash. No free play, perhaps you should look the other way,
Most reputable sites will offer a bonus when you credit your account for the first time. Check what it takes to qualify for it. The larger the bonus, the more hands you will have to play, to release it. Investigate the bonus offers, on different sites, they can change quite frequently. A good bonus can make a big difference to your winnings.
Games and playing styles in online poker eu.
Most popular variations of poker are played online in Europe. Some areas have regional favourites.
European players have their own style. Taking risks is more prevalent, particularly after the flop, (for the uninitiated, the flop, are the cards dealt face up, after your initial or hole cards, which only you can see, have been dealt). The fast betting action after the flop is where the Europeans want to be.
Online poker Europe, it's tournament time.
There are some great tournaments in Europe. They are not all exclusive either. Satellite linking is common. The skill level of players goes across the board, from absolute beginner to seasoned masters. It is possible to buy in to tournament games, with initial outlays being as little as a pound. This means everyone has a chance, to get in on the action.
European poker sites and their software.
With the rise in popularity of mobile technology, online gambling companies have created instant access sites. Download and install, will be the route to accessing others.
Check and check again.
Gambling legislation in the E.U. can change at any time. Before you part with your money, a little research is always advisable. With any European pokers site, check out its' certification. Try the free play option. Read player reviews. Most importantly, know your tax situation, before you have that big win.